Breeze Koh Tao offers contemporary casual dining at great value and caters to the culinary tastes of everyone, for every mood through the day and into the evening.
Open for breakfast, brunch, lunch and dinner, our diverse menu offers something for the palate of visitors and locals.
Tantalize your taste buds with our fresh fish dishes, fill yourself up with our pasta mains or treat yourself to one of our delicious desserts.
We use only the freshest ingredients and source all our seafood from local fisherman and sustainable seafood sources.
Our menu features dishes from all corners of the globe along with some fusion, lots of Vegan options, craft beers and much more.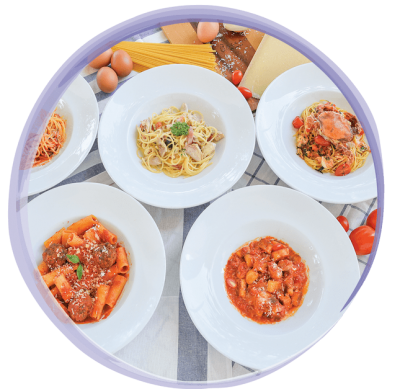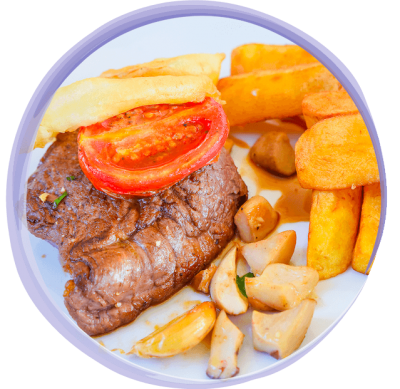 Our restaurant is situated on a beautiful stretch of beach in Mae Haad, with soft white sand and the relaxing sound of the sea.
Ideally located for stunning sunsets with a gentle sea breeze blowing in from across the gulf, our venue is the perfect place to relax and enjoy a quality culinary experience.
Sun yourself on our beachside loungers, relax on our beanbags or enjoy the ocean view from our beach side terrace. Alternatively enjoy the comfort of our sofas, and taste our great coffee in our lounge area.
Located on the ground floor of a beautiful French style colonial building that is Ananda Villa, Breeze is the perfect place to enjoy the laidback vibe of Koh Tao.
Experience the ambience and natural glamour of our beachside location with an amazing ocean view.
This is combined with the greenery, organic and wellness element that comes with our love of plants decorated around the restaurant.
If you are here to taste our food, or sip a signature cocktail whilst taking in one of Koh Tao's stunning sunsets or to catch up with friends over a coffee, you are certain to enjoy the atmosphere, ambience and experience.
Our Menu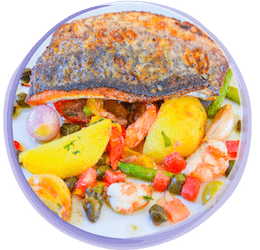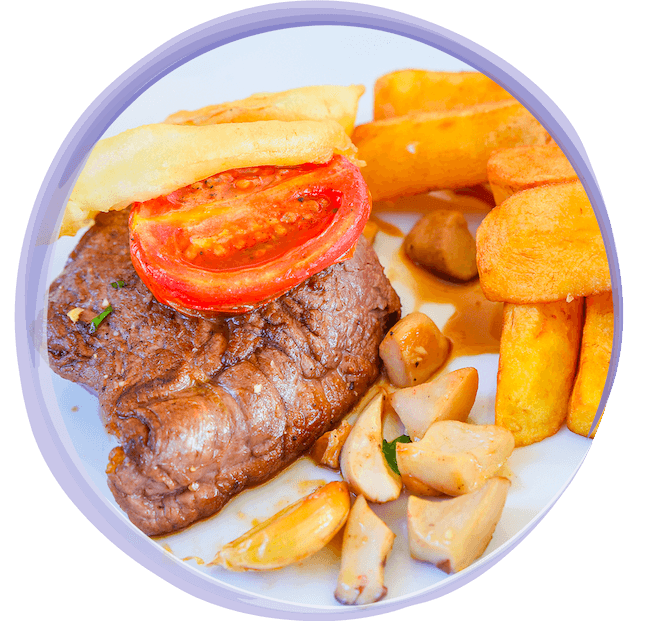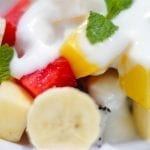 Greek yogurt, tropical fruit salad & honey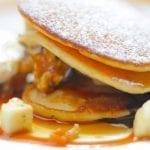 Stacked style with banana, tamarind, chocolate, candied walnuts and salted caramel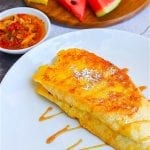 Stuffed with blueberry jam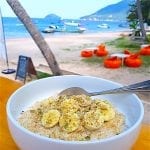 With Banana, golden raisins & cinnamon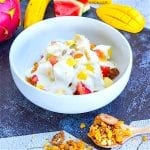 With yogurt, pumpkin & sunflower seeds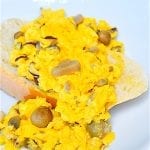 With toast and poached eggs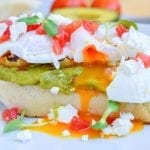 Toasted ciabatta, roasted tomato, poached egg and feta cheese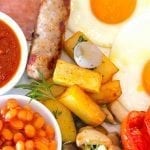 Back bacon, Cumberland sausage, baked beans, sautéed potatoes, mushrooms, grilled tomato, fried egg, served with toast & butter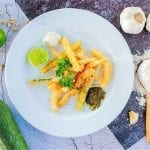 Crispy Calamari with zucchini fritte, pesto & aioli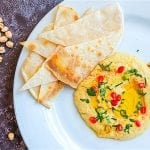 Our creamy homemade hummus served with our pan grilled chewy flatbreads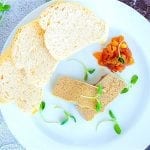 Served with spiced apple chutney & toast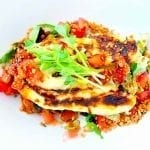 Lebanese style eggplant, grilled halloumi, cucumber yogurt, crushed spiced almonds & pomegranate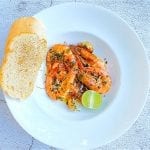 Cooked in a Garlic olive oil, parsley and white wine sauce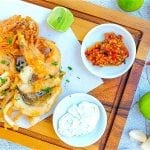 Our take on Italian classic starter 'a mix of fried things of the sea' Shrimp, squid, fish fillet, soft shell crab fried in seasoned flour with chilli jam & aioli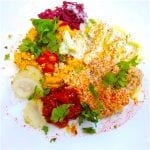 Hummus, tzatziki & Iman Bayaldi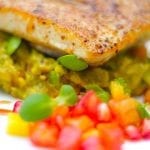 Served on a bed of smashed avocado, mango salsa, sunflower sprouts with teriyaki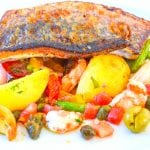 Served with capers, shrimp, asparagus, anchovy & potatoes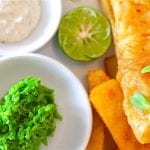 Beer battered fish, with fat chips, pea puree & tartar sauce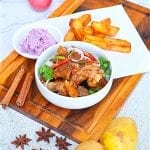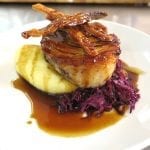 Served with braised red cabbage, apple sauce, mash potato & herb jus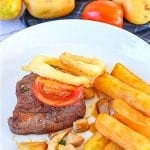 Served with Garlic butter, comes with fat chips, roasted tomato, mushrooms, tempura onion ring and red wine jus * Add peppercorn sauce - 60THB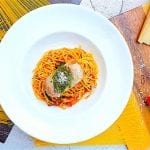 Baked breaded chicken, garlic herb tomato sauce, mozzarella & parmesan cheese with spaghetti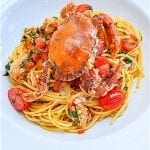 Served in a tomato, garlic, chilli & basil sauce with parmesan cheese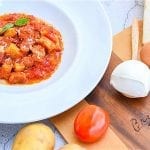 Tomato, basil & buffalo mozzarella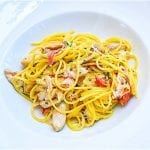 Chicken, smoked ham, mushroom with parmesan & cream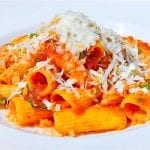 Seasoned pork and beef meatballs, baked in a tomato, herbs & garlic sauce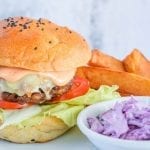 Angus beef patty in a bun, with salad & our breeze burger sauce served with French Fries & coleslaw * 240.00 with cheese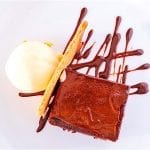 Caramel & dark chocolate sauce, vanilla ice cream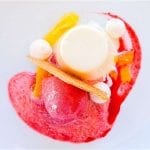 Raspberry sorbet, meringue, poached pineapple & coconut biscuit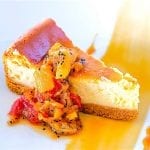 Served with tropical jam * Add any ice cream +60.00THB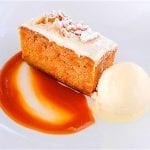 Served with coconut ice cream & caramel sauce * Extra Ice cream scoop: Vanilla, Coconut, Peaflower, Raspberry +60.00THB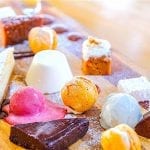 Minimum 2 people, selection of desserts and sorbets *200.00THBppp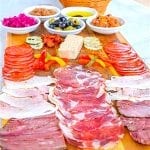 Corned beef, chorizo, coppa ham, smoked butchers ham, chicken liver pate, homemade pickles, chutney, onion marmalade, bread, oil & olives * 250THB for one, 450THB for 2 persons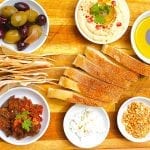 Feta cheese, Iman Bayaldi, hummus, tzatziki, olives, couscous salad, dukkha, zucchini fritte & flat breads * 250THB for one, 450THB for 2 persons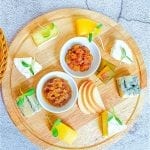 French brie, goats cheese, gorgonzola, Gouda, crackers, grilled bread, chutney, apple, walnuts & onion marmalade * 250THB for one, 450THB for 2 persons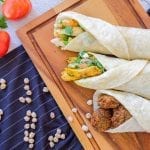 Coconut, pumpkin, salad, smoked tomato chutney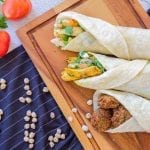 Pumpkin – brown rice, quinoa, sunflower sprouts, avocado, mixed seeds, feta cheese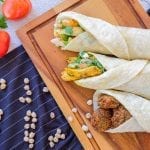 Teriyaki marinated chicken, pineapple, bell peppers, salad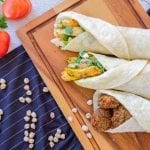 Chickpea falafel, Israeli salad, tahini, pickles
Popular Drinks
We offer a wide selection of hot & cold drinks plus wines and cocktails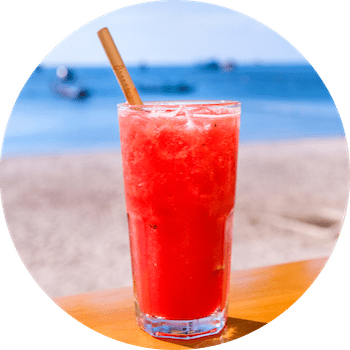 80
Fresh Watermelon
Selection of cold fresh juices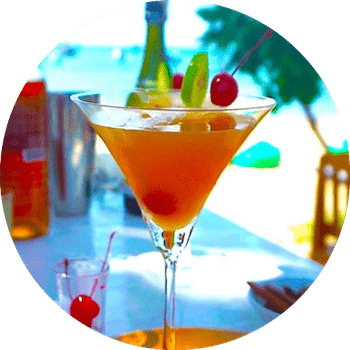 240
Pornstar Martini
Refreshing Beachside Cocktail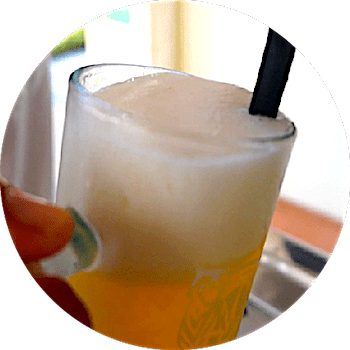 100
Cold Draught Beer
Ice cold beer from the tap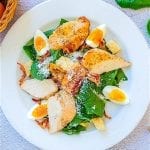 Bacon, soft boiled egg, parmesan & croutons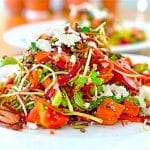 Roasted pumpkin, quinoa, brown rice, broccoli, beetroot, mixed nuts, pomegranate, mixed sprouts, aromatic herbs, avocado, feta & balsamic dressing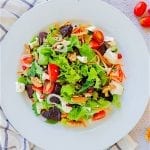 Mixed leaves, carrot, tomato, cucumber, shallot, walnuts & French dressing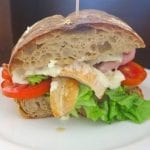 Grilled chicken, egg, bacon, salad, tomato, parmesan and Caesar dressing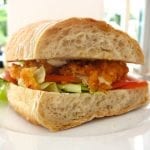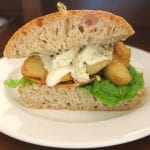 Beer battered fish goujons, soft boiled egg, salad, tartar sauce